Chicken eggs from own husbandry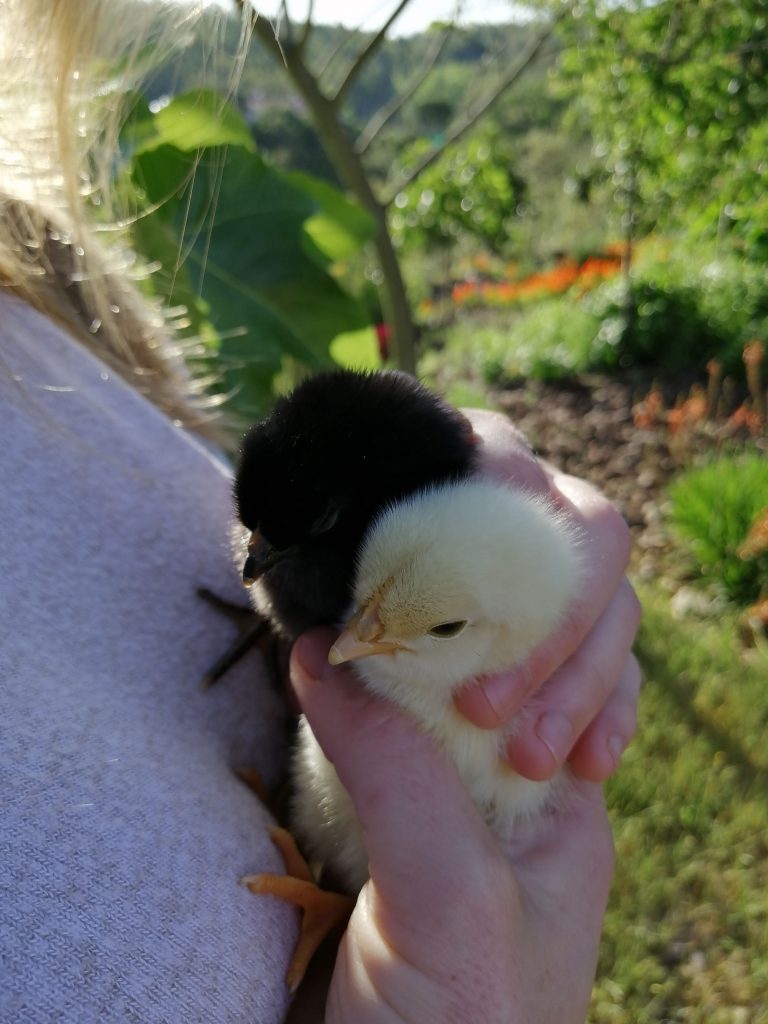 Chickens are forest animals. This is still important today for species-appropriate free-range husbandry. Trees, bushes and hedges are necessary for their well-being and safety. Our chickens feed on insects, wild herbs and seeds they find. We support their diet with a Black Soldier fly farm (maggot farm) and give them additional germinated wheat. Chickens are high-bred animals that need a lot of nutrients to lay at least 180 eggs per year. Our henhouse is laid out with deep litter, by composting directly in the henhouse the chickens produce warmth for themselves and for us compost.
We are looking forward to your inquiry
Please feel free to contact us at any time. We are pleased to offer you our products around the chicken.