We, Sandra and Michael, are probably planting in one of our forest gardens or projects, harvesting or disappearing deep into the ground with our hands. Nevertheless, we say hello to you and would like to briefly explain who we actually are. We have been walking this exciting path together for half of our lives. We lived together with our two children in the dry Alentejo/Portugal and created a forest garden there. The principle of the forest has proven very useful for us, because in a very short time we had high yields and few problems with pests. We sold our little paradise to gain more experience in Germany and have been designing another 2500 m2 forest garden since spring 2021. And here, too, we can observe how quickly an intact ecosystem can develop. However, since our longing for the south is very great, we are also creating a new forest garden here in the Algarve and the property is already in its infancy. With our different projects for ourselves and also for others, we have been allowed to grow together for quite a while and nature is our best teacher and shows us the right way. She can create beautiful things just like man can create beautiful things. Together in harmony, man and nature can create something fantastic.
While we let our little paradises come into being, we have collected a lot of valuable knowledge, with which we now want to help other people to do the same. We therefore offer seminars and advice on all aspects of the Foodforest concept.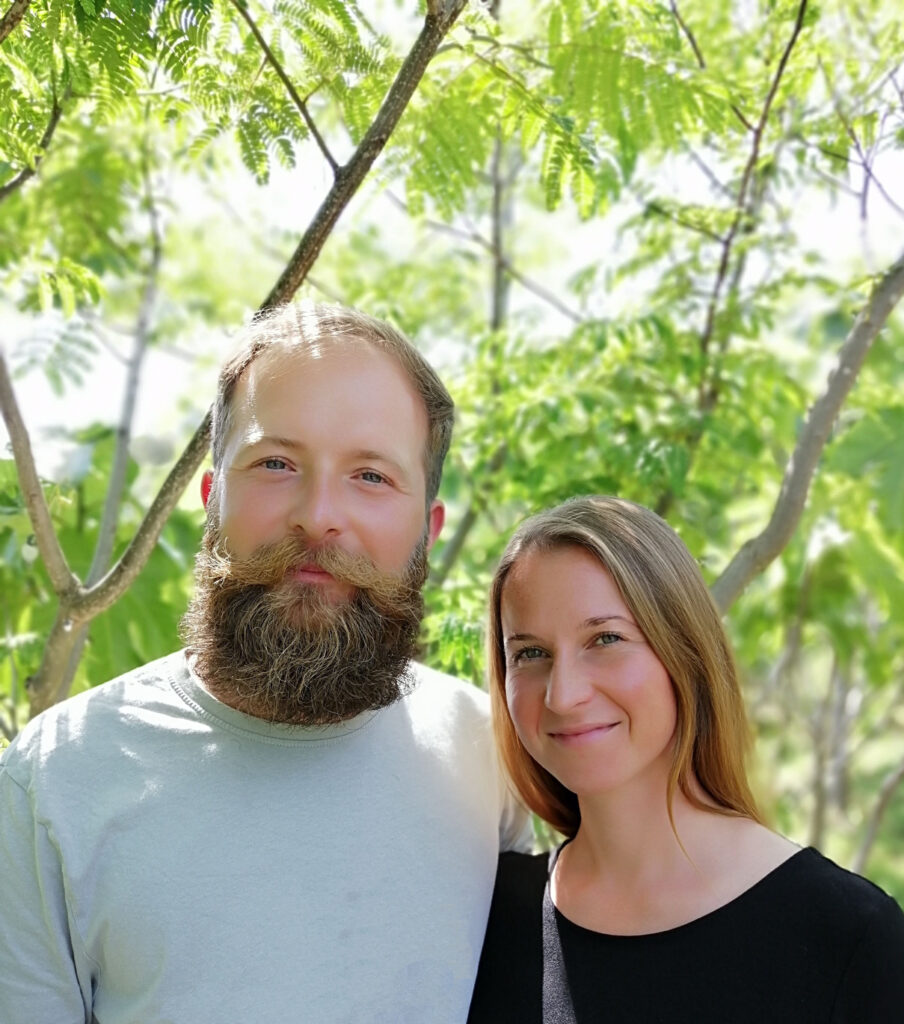 This is us
We are Sandra and Michael. We have been planning and designing gardens with a focus on sustainability, meaning and usability since 2011. We started our first attempts in Germany and later emigrated to the beautiful Alentejo in Portugal due to the better conditions for year-round cultivation.
Today we support other people who are planning something similar. If you are interested in our services, please feel free to contact us at any time.