Foodforest design
We, Michael and Sandra, create and live our dream of a Foodforest in the Alentejo, a rural region of Portugal. This means that we have created a garden that forms similar cycles to a permaculture, supplemented with concepts of the forest.
While we have created our own little paradise, we have gathered a lot of valuable knowledge with which we now want to help other people to do the same. Therefore we offer seminars and consultations around the concept of the Foodforest.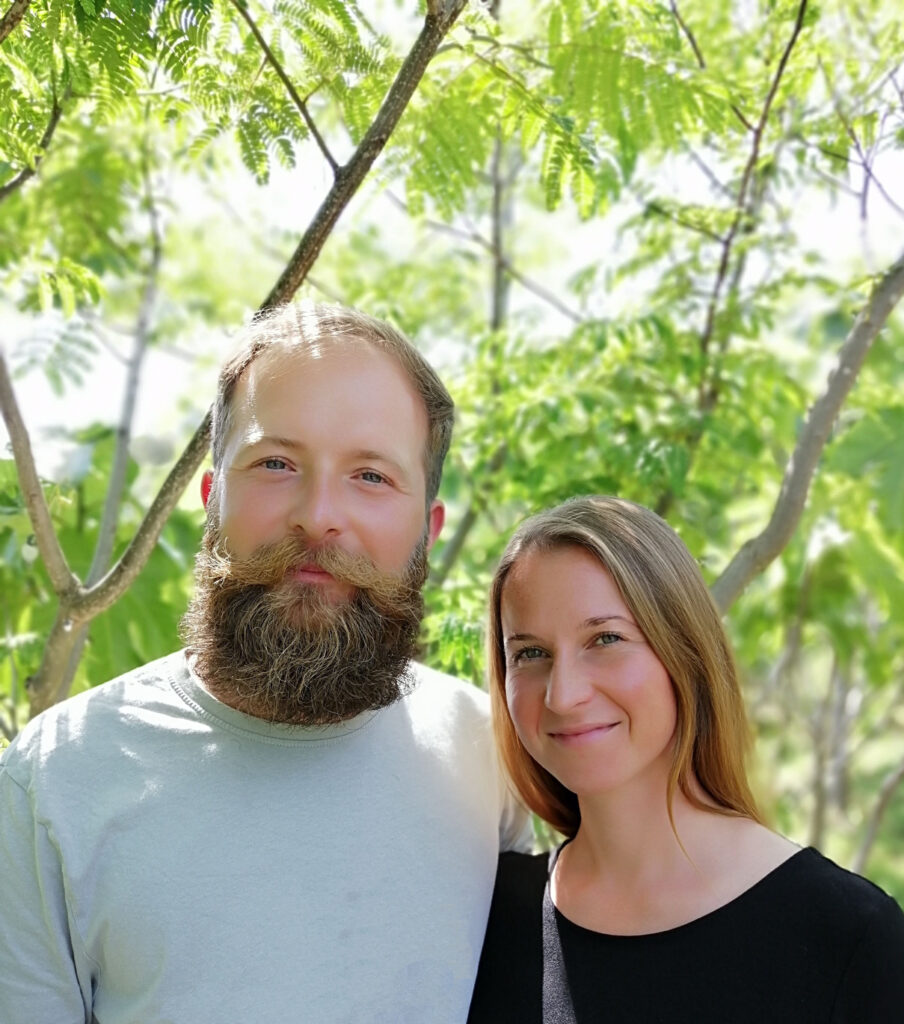 This is us
We are Sandra and Michael. We have been planning and designing gardens with a focus on sustainability, meaning and usability since 2011. We started our first attempts in Germany and later emigrated to the beautiful Alentejo in Portugal due to the better conditions for year-round cultivation.
Today we support other people who are planning something similar. If you are interested in our services, please feel free to contact us at any time.