A 6 hectare property in the middle of the nature of the Serra de Monchique, with fresh spring water directly from the mountain.
2018 planted.
---
Evora
On 1000m2 a forest garden was created
About 280 different trees were planted, irrigation was laid, compost and 75m3 of mulch were distributed.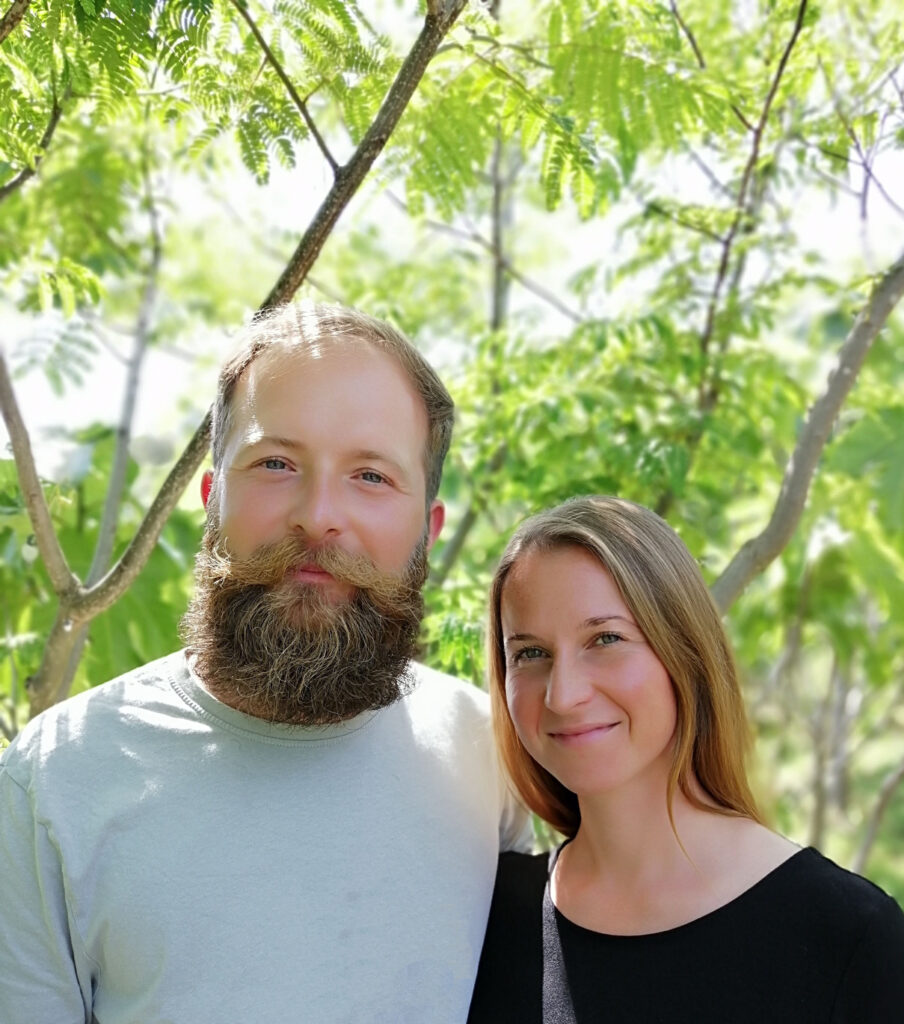 This is us
We are Sandra and Michael. We have been planning and designing gardens with a focus on sustainability, meaning and usability since 2011. We started our first attempts in Germany and later emigrated to the beautiful Alentejo in Portugal due to the better conditions for year-round cultivation.
Today we support other people who are planning something similar. If you are interested in our services, please feel free to contact us at any time.