Foodforest and
Permaculture garden consulting
Through our various projects, such as our Foodforest garden in Portugal and numerous projects on behalf of customers, we can draw on extensive knowledge about gardens, cycles in nature, use of natural methods of pest control, revitalisation of soils and much more. We are happy to pass on this knowledge. You benefit from our experience and thus reach your goal directly in your own garden.
What you can expect

If you decide on a personal consultation from us, we will discuss your garden and your interests and wishes in advance by telephone. If we all think we can contribute something valuable to the implementation of your project, we will visit you on site in the second step. Together we visit the property and discuss the further procedure. You will already receive useful knowledge and information as well as an assessment of the feasibility, duration and, if necessary, the effort required for the implementation.
If you wish, we will work out a concrete plan for you and support you in procuring materials, plants and manpower for the actual implementation.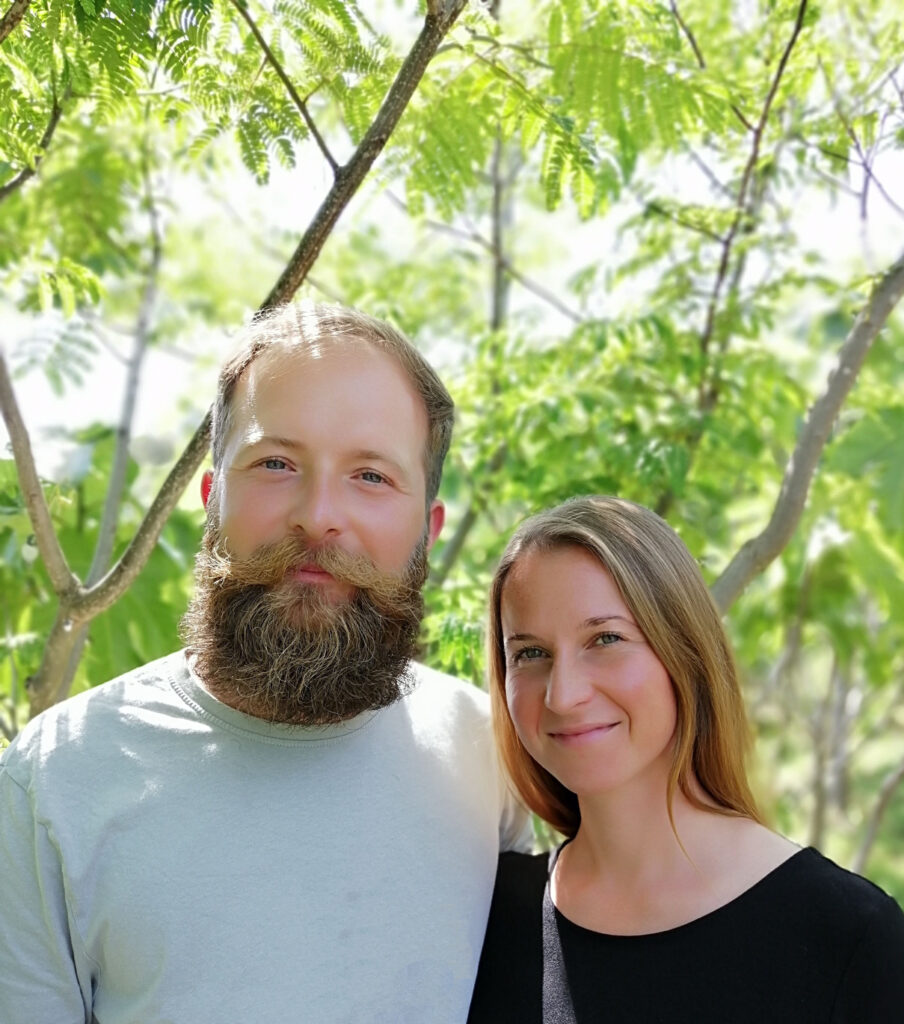 This is us
We are Sandra and Michael. We have been planning and designing gardens with a focus on sustainability, meaning and usability since 2011. We started our first attempts in Germany and later emigrated to the beautiful Alentejo in Portugal due to the better conditions for year-round cultivation.
Today we support other people who are planning something similar. If you are interested in our services, please feel free to contact us at any time.