Foodforest consulting via Internet
We think and work efficiently, by using the resources of the garden and the resources of our customers. That's why we don't have to be at your site for every consultation. This saves us many kilometres of travel, protects the environment and your budget.
What can I expect from an online consultation?
We use our online video consultations primarily for a first meeting and for discussions on specific topics on which you want to learn more. We arrange an appointment in advance and you send us a list of topics you would like to know more about.
For the online consultation itself, we contact you via video chat, e.g. WhatsApp video call or zoom video conference. Then we talk about all your concerns in a relaxed atmosphere. If necessary, and if the internet reception allows it, you are also welcome to show us parts of your garden via video transmission.
How long does an online consultation take?
It depends on which and how many questions they have. We try to estimate the duration in advance. If you would like to give us a digital tour of your garden, you should of course remember to book sufficient data volume with your provider for longer consultations.
What does the consultation via video call cost?
We charge for the consultation according to time. Just contact us and we will be happy to tell you in advance what the costs will be.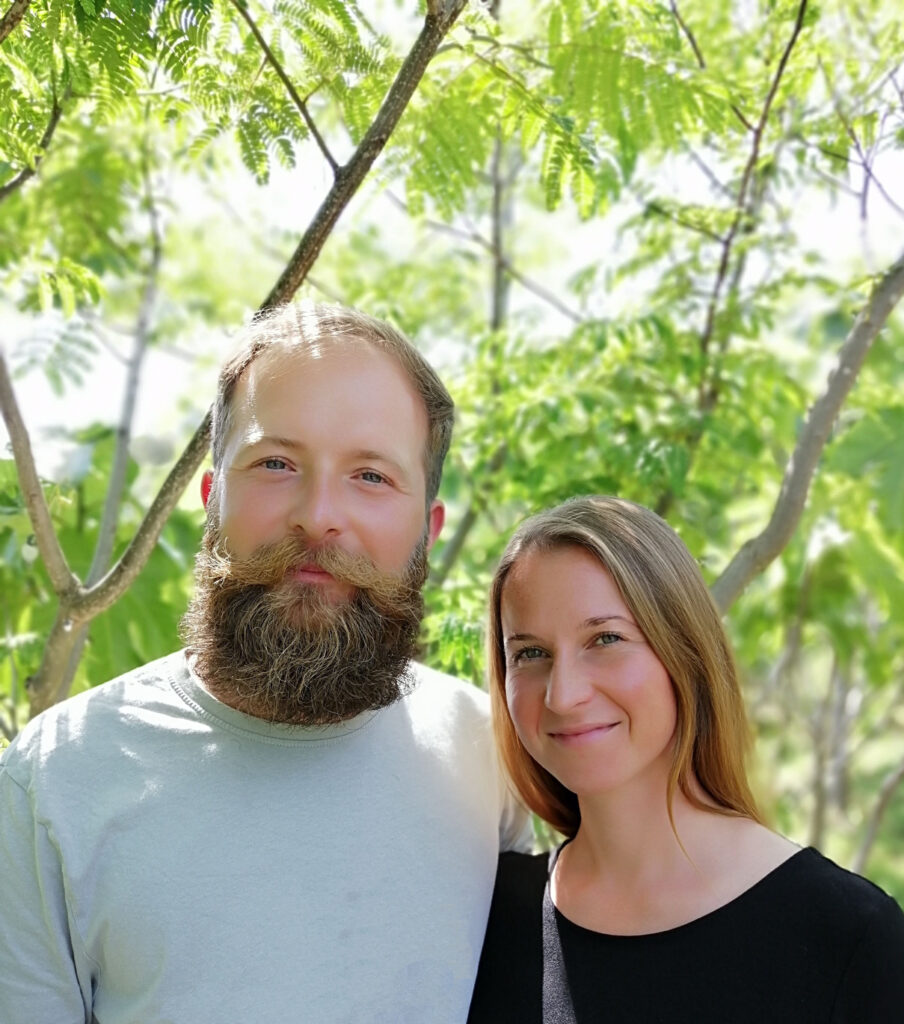 This is us
We are Sandra and Michael. We have been planning and designing gardens with a focus on sustainability, meaning and usability since 2011. We started our first attempts in Germany and later emigrated to the beautiful Alentejo in Portugal due to the better conditions for year-round cultivation.
Today we support other people who are planning something similar. If you are interested in our services, please feel free to contact us at any time.